EVENT DESCRIPTION
Hack Your Future 6.0
Your Path To Success
تفتكر فعلًا الزمن بيدور! بداية طريق مهم ملامحه مش واضحة، على خُطى حكاوي عدت، والتفكير فيه وفي صعوباته دايمًا شاغلنا، الموضوع شكله يُوحي انه كبير لكنه فعليًا بسيط. بالرغم انه كان عندنا يقين إن الحكاية تفاصيلها وضحت كلها، لكن الحقيقة ان عُمر التفاصيل ما هتنتهي طول ما هي حكاية هتفضل مستمرة لسنين كتير قدام. حكاية مشروع التخرج، رحلة جديدة هتضيف لنا خبرات علمية وعملية ولكن ملامحها مبهمة، محتاجين نعرف ايه اتجاهاتها، العقبات الّي هنواجهها وازاي نتغلب عليها، لكن الأهم؛ انت فعلًا مقتنع ان الزمن بيدور؟ استعدوا للانطلاق في رحلتكم الخاصة في مشروع التخرج، هنستكشف تفاصيل اختيار المشروع، تطويره وتحقيقه، نهاية سعيدة لسنوات الجامعة وتجربة مُثمرة أكيد من المهم نعرف عنها أكتر. #Hack_Your_Future6.0 #CIS_Team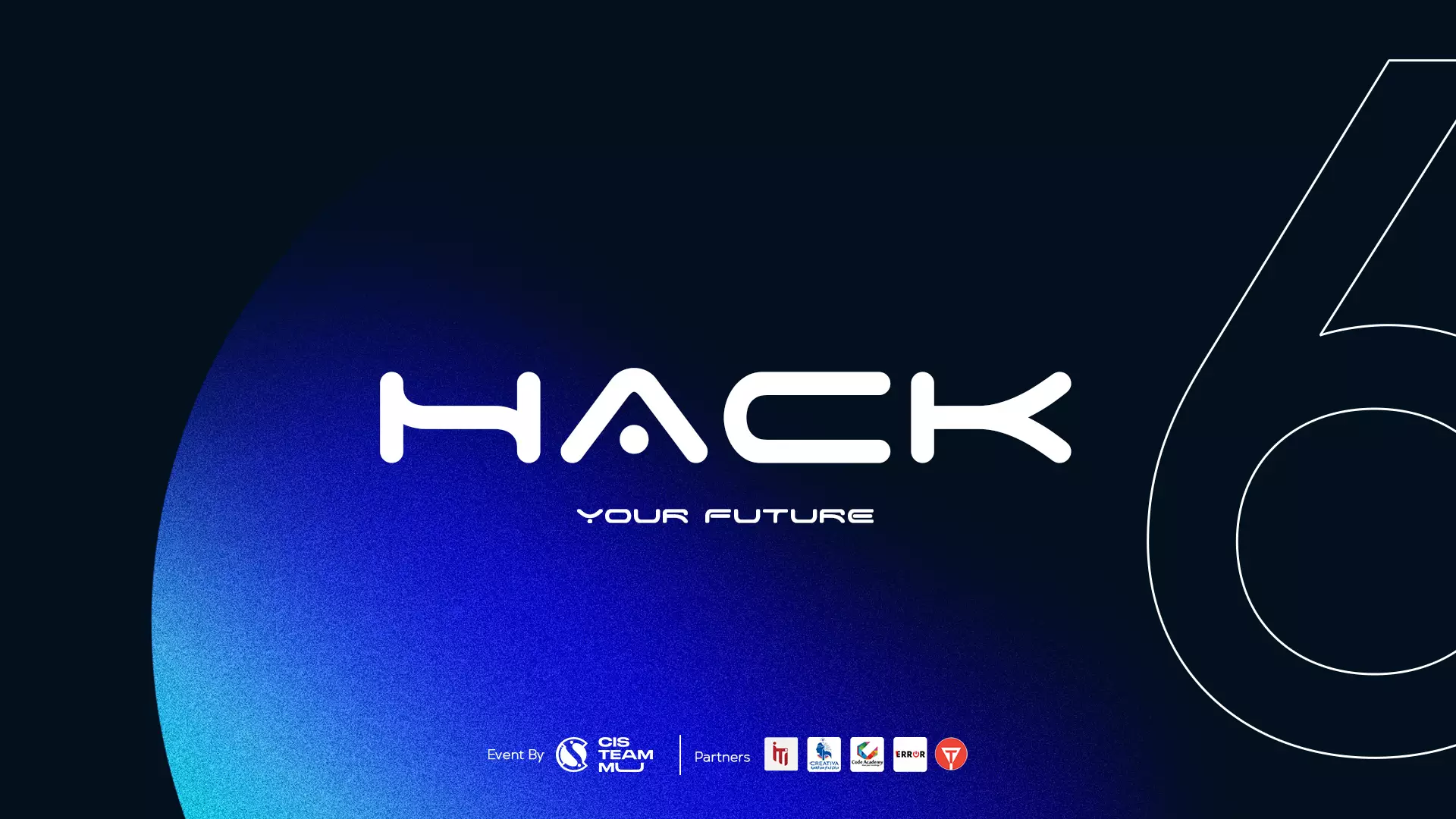 Conference Tickets
0
Sessions
0
Speakers
EVENT SCHEDULE
List of Sessions
Your Path To Success
More Of Our Event?
EVENT CONFERENCE
Our Mission:

We aim to have more technical and actual impact on computer science students by technical training, supervision in several tracks and providing useful roadmaps, Along with sharing what's new with the technology. Provide Mansoura University students with our knowledge and the opportunity to improve, enhance and reinforce both their technical and soft skills.
What are you waiting for?
Dive with CIS Team in a hunt of Opportunities and ambitions.
Prepare Well
You have to know exactly what you are facing, just to be prepared!
Gain Knowledge
How about Tips & Tricks regarding the best strategy and tools to adapt life Beyond earth?